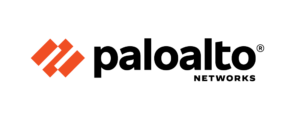 Palo Alto
Overview: Palo Alto Networks is a leading cybersecurity company that provides a range of advanced security solutions to organizations worldwide. They are known for their next-generation firewall technology and a comprehensive security platform designed to protect networks, endpoints, and cloud environments. Palo Alto Networks offers a variety of products and services, including firewall appliances, advanced threat prevention, secure web gateways, endpoint protection, cloud security, and security management solutions.
Their flagship product, the Palo Alto Networks Next-Generation Firewall, is renowned for its advanced features such as application visibility and control, user-based policies, and threat prevention capabilities. It helps organizations secure their network infrastructure, detect and prevent advanced threats, and gain visibility into network traffic.
Palo Alto Networks takes a prevention-first approach, utilizing innovative technologies like machine learning and artificial intelligence to proactively identify and block sophisticated cyber attacks. They provide threat intelligence and regular software updates to stay ahead of emerging threats. Their security platform, known as the Palo Alto Networks Security Operating Platform, integrates various security modules and allows for centralized management and comprehensive visibility across the entire security infrastructure.
With a focus on continuous innovation, Palo Alto Networks invests heavily in research and development to address the evolving cybersecurity landscape. They also collaborate with industry partners and share threat intelligence to enhance security for their customers. Palo Alto Networks serves a wide range of industries, including government, healthcare, financial services, and technology.
Latest Palo Alto Networks news from E-ChannelNews.com